This week I am going to take a break from posting something every weekday. Jason and I are attempting to get our house neat and orderly. What can I say? When it started warming up in February, I was inspired to start spring cleaning early.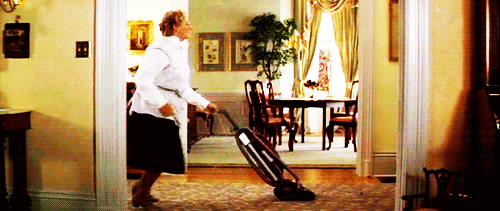 We have already tackled the master bedroom, kitchen nook, kitchen, and most of the living room. At least there are only little pockets of chaos spread in the living room now.
Today the big task was organizing our two car garage. After moving in, it was just my car that needed to fit in the garage, so I started using half of it for storage. Once Jason moved in, we only added to the pile. Since we didn't have any storage solutions or shelves in the garage, it just started spreading outward. I swear our crap was expanding its territory faster than kudzu!
There is still work to be done too. Lots of cardboard to be disposed of, as well as used items to donate (like puppy crates). The end goal is to get a storage shed in the backyard for some of the stuff, like the bikes, lawnmower, and beach items, so we can actually put both cars in the garage.
We still need to tackle our closet and bathroom, the two guest rooms, and our entry way. There are going to be some fun-filled weekends ahead!
What are some of the tips and tricks you've used for spring cleaning? Do you lean towards thinning out your supplies or just finding better storage solutions? Let us know your thoughts below!